About Us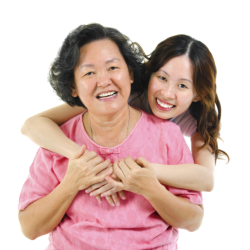 The Hope Hospice of Atlanta Mission
Hope Hospice of Atlanta shall provide Hope, Comfort, Compassion, Individualized and Ethical Care to meet the Physical, Emotional Spiritual and Practical needs of those dying from a terminal illness. The heartfelt care provided will meet the needs of patients and families during their end of life journey.
Our Vision Statement
Providing the best end of life care for patients and families.
Our Hospice Care Philosophy
We believe that each day is a blessing and that care should be delivered in a supportive, kind and caring environment. Let us show you we care. We are committed to giving our best.
In Hospice Care, we emphasize the quality of life rather than the remaining length of life. We neither hasten nor postpone death but rather we affirm life and regard dying as a natural process.
The focus of hospice care is on a holistic approach in treating the needs of the patient and their families. Hope Hospice of Atlanta provides assistance and support to the patient and family on a 24 hour /7 day a week basis. We provide routinely scheduled in-home services through nurses, aides, social workers, volunteers and other members of the hospice interdisciplinary team.